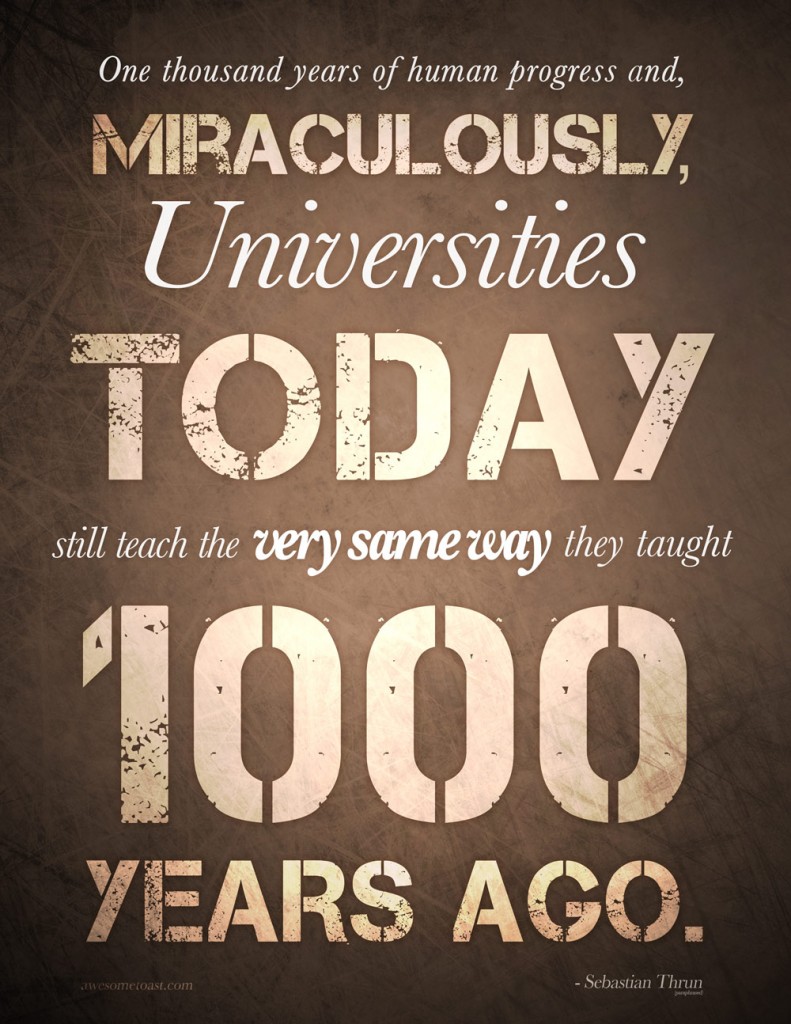 The full quote comes from Sebastian Thrun, the tenured Stanford Professor who left in order to begin exploring new teaching methods online.
During the era when universities were born, "the lecture was the most effective way to convey information. We had the industrialization, we had the invention of celluloid, of digital media, and, miraculously, professors today teach exactly the same way they taught a thousand years ago."
You can find the full story at The Chronicle of Higher Education.